Perri's Padded Leather Halter with Plate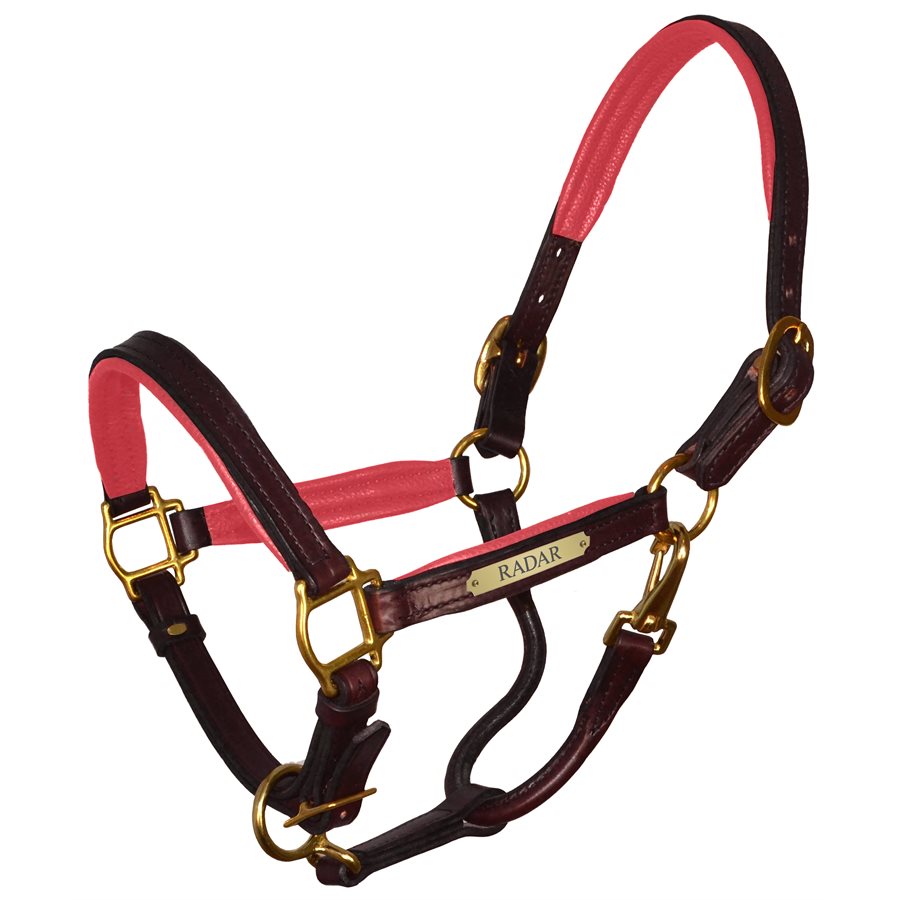 Perri's Padded Leather Halter with Plate
Leather halter with soft, luxurious padding, double buckle padded crown, adjustable chin and rolled throat latch with snap. Hand made in the US.
Please include the customization for your award in the boxes above.  Text will read as typed.  
If you choose to not add customization, or only wish to have one line, simply type "NO TEXT" in the box(es) above.
NOTE: Due to customization, please allow 3-4 weeks for delivery.